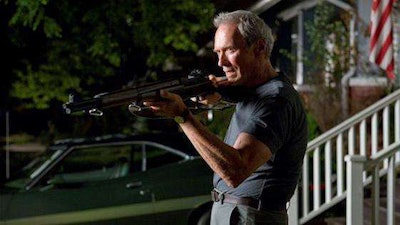 August is set to be a month packed with action movies thanks to the major streaming services.
The month starts off with Black Hawk Down coming to Hulu Aug. 1 and The Hurt Locker coming to Amazon Prime Aug. 1. Both are war films. Black Hawk Down centers around a conflict between 160 U.S. soldiers and the renegade warlord whose two top lieutenants they were sent to capture. The Hurt Locker is set during the Iraq War and focuses on a sergeant at odds with his squad.
You can also catch Clint Eastwood's Gran Torino on Netflix Aug. 1.
August's streaming highlights:
1. Gran Torino (Netflix, Aug. 1)
2. The Good Place: Season 2 (Netflix, Aug. 28)
3. The Lord of the Rings: The Fellowship of the Ring (Netflix, Aug. 1)
4. The Blind Side (HBO Now, Aug. 1)
5. Watchmen (Amazon Prime, Aug. 1)
6. The Hurt Locker (Amazon Prime, Aug. 1)
7. Black Hawk Down (Hulu, Aug. 1)