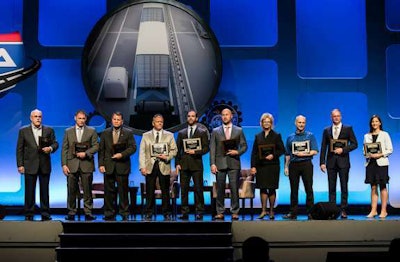 If you're proud of the company for which you drive, now's your chance to make sure it gets the recognition you feel it deserves.
Nominations are open for the 2019 Best Fleets to Drive For contest and survey, which is presented by the Truckload Carriers Association and CarriersEdge. For a company to be eligible for the contest, a professional driver must nominate a for-hire fleet with 10 or more trucks operating in the U.S. or Canada.
You can make your nomination online at BestFleetsToDriveFor.com. TCA membership is not required. The nomination period is open through Oct. 31.
Winners for 2018 were Bison Transport (large fleet) and Central Oregon Truck Company (small fleet).

"Our industry is rapidly embracing innovative technologies and best practices that are making fleets safer and making life easier for our professional truck drivers," said TCA President John Lyboldt. "This contest showcases the most forward-thinking companies and steps they are taking to retain their skilled workforces."
Once a company accepts their driver's nomination, CarriersEdge will contact them and have them complete an electronic questionnaire detailing aspects of the company's workplace environment such as compensation, safety practices, benefits, equipment, and training. The questionnaire is supplemented by a telephone interview with senior management and a survey of a random sampling of the company's drivers and owner-operators. The information gathered through this process reveals the key innovations that help to attract and retain skilled personnel in the trucking industry.
The top 20 finalists will be identified as Best Fleets to Drive For and will be announced at the end of January. From this pool, companies will then be divided into both "small" and "large" categories, and two overall winners will be recognized March 10-12, 2019, at the TCA Annual Convention in Las Vegas.
In late-October, companies that have been nominated (or believe they will be nominated) and are considering participating are invited to learn more about the survey requirements through a free webinar outlining the questions that surveyors will ask, data requirements, and methods for collecting better information.