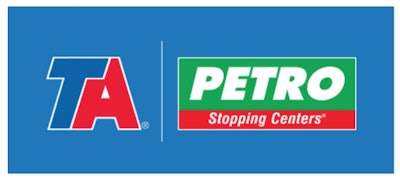 One of the nation's largest chain of travel centers is showing its appreciation of professional truck drivers during September.
TA-Petro is thanking truck drivers with giveaways and celebrations across all of its locations.
Depending on the location, TA Petro is giving drivers:
wellness checkups
free snacks
discounts on haircuts
massages
goodie bags
hot dogs
dog washing services
Some locations are also holding bake sales, providing live music, staging games and other events for drivers.