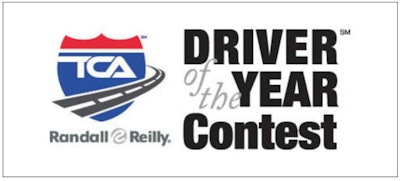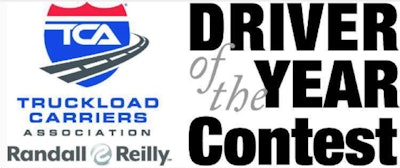 The deadline to nominate someone for one of two driver of the year awards is at hand.
Friday, Nov. 9 is the deadline to make nominations for the 2018 Company Driver of the Year presented by Truckers News and the Truckload Carriers Association and 2018's Owner-Operator of the Year presented by Overdrive and the TCA.
The contests are sponsored by Cummins and Love's Travel Stops. Each contest will award the winner with $25,000.
The Company Driver of the Year contest honors company drivers who are reliable and safe. The contest is open to any company driver employed by an over-the-road carrier who has safely driven one million consecutive, accident-free miles. A company driver must be nominated by the motor carrier by which he/she is currently employed and must have been employed by and driving for his/her current trucking company employer for the past three years.
The Owner-Operator of the Year contest recognizes owner-operators who operate safely and promote the industry, as well as run their businesses successfully.
The finalists in each contest will receive a trip to TCA's annual meeting March 10-12 at the Wynn in Las Vegas, where the winners will be announced. Each of the finalists will receive $2,500.
Contest rules and nomination forms can be found here.