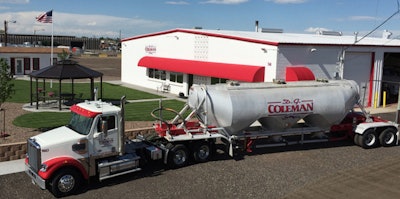 Like many veteran truck drivers, Dan Coleman got an early start in the profession. He was 19 when he bought his first truck — a 1968 COE Mack. That was in 1972.
Today Coleman and his wife of 52 years Kathy operate D.G. Coleman, Inc. a company with 100 trucks and 125 employees.
Recently, Coleman received the Colorado Motor Carriers Association's Distinguished Service Award, which is presented to someone in the organization who has a long history of service and achievement.
Coleman became a member of the Colorado Motor Carriers Association Board of Directors more than 20 years ago and was the Chairman for the Board of Directors in 2009.
Coleman lives in Arvada, Colorado and the company is headquartered in Commerce City.