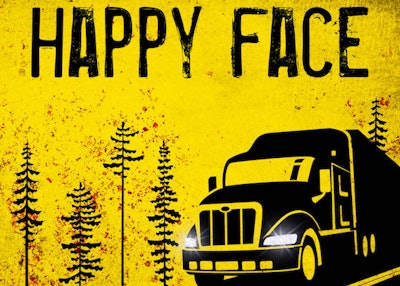 Having something to listen to undoubtedly makes the miles roll by faster and there's nothing quite like a gripping true crime podcast. The popular genre is constantly welcoming newcomers and it can be hard to know which ones are worth listening to, so we broke down three true crime podcasts that are worth your while.
1. Happy Face: Keith Hunter Jesperson, known as the Happy Face Killer, was an over the road truck driver and serial killer who claimed the lives of at least eight women. The podcast speaks with his daughter, Melissa Moore, as she searches for answers and closure. New episodes of this podcast are still being released.
2. Dr. Death: We instinctually trust doctors, but what happens when that trust is misplaced? Christopher Duntsch is a former neurosurgeon, now known as Dr. Death, who killed and maimed several of his patients. Duntsch permanently injured several patients before he was stopped and charged. This podcast looks at how Duntsch was able to get away with his crimes for so long and how he was ultimately brought down.
3. The Grift: Con artists are everywhere. In this 10-episode podcast, best-selling author and host Maria Konnikava interviews con artists to dive into how they successfully manipulate others. Throughout the series, she talks with card sharks, cult leaders, art forgers, and more.