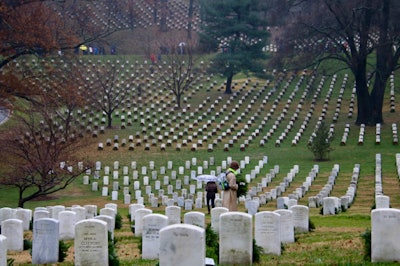 For yet another December, America's trucking industry and individual truck drivers helped make it possible thousands of volunteers — many of the family members of the fallen — place remembrance wreaths on the graves of veterans.
Saturday, Dec. 15 was Wreaths Across America Day and one of the highlights was the laying of wreaths on graves at Arlington National Cemetery.
In all, over 1.8 million wreaths were placed at more than 1,400 locations in all 50 states, at sea and abroad.
The folks at Wreaths Across America shared some of images they captured Saturday at Arlington.