Secretary of Transportation Elizabeth Chao swore in Raymond Martinez as administrator of the Federal Motor Carrier Safety Administration on Feb. 28 of last year, and in short order, he waded into the middle of no small amount of truck driver discontent. He inherited the congressionally mandated installation of electronic logging devices in most heavy trucks and the driver animus that came with it.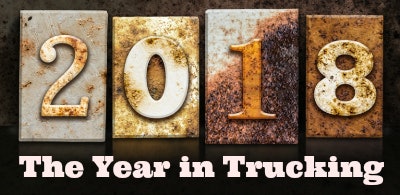 Martinez got a dose of that when he held the first of several listening sessions at the Mid-America Trucking Show in Louisville about a month after his swearing in. Since then, Martinez has been in all but perpetual motion. He traveled extensively in 2018, meeting with trucking companies, safety organizations, and drivers. He expects 2019 holds more of the same.
As 2018 yielded to 2019, Truckers News spoke with Martinez about what went on for him and the agency in 2018 and what's ahead for this year.