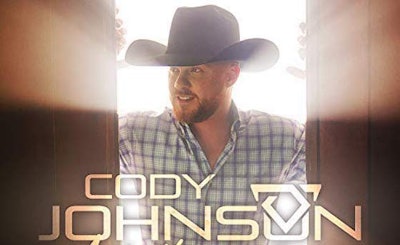 Country artist Cody Johnson will launch the next chapter in his career later this month when he releases his latest album "Ain't Nothin To It" under the Warner Music Nashville label. The album is due out Jan. 18.
If recent events are any indicator then Johnson's album is poised to be a success. The single "On My Way To You" has held a steady place on country music charts and last year Johnson became the first independent artist to sell out the Houston Rodeo at NRG stadium, selling over 75,000 tickets. Johnson has since signed with Warner Music Nashville, which is also the label home for household names such as Blake Shelton, Brett Eldredge, Cole Swindell, and Kenny Chesney, among others. "Ain't Nothin' To It" will be Johnson's first album with the label.
"The record was done before Warner got a hold of it," Johnson told Taste of Country last year. "So this is my record. There were no changes creatively. That was one of the biggest stipulations. It was going to my producers and my band, my everything. And they totally bought it."
The album is available for preorder on Amazon and iTunes.
The album's track list:
1. Ain't Nothin' To It
2. Noise
3. Fenceposts
4. Understand Why
5. Long Haired Country Boy
6. Nothin' On You
7. Honky Tonk Mood
8. Monday Morning Merle
9. Y'all People
10. Where Cowboys Are King
11. On My Way To You
12. Doubt Me Now
13. Dear Rodeo
14. Husbands and Wives (Live Bonus Track)
15. His Name Is Jesus (Live Bonus Track)