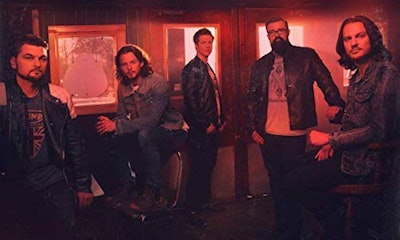 Home Free's latest album, "Dive Bar Saints," will be their first release under their own independent record label, Home Free Records.
The album is expected Aug. 16 and features 12 songs, including 10 originals. Two of the songs are covers of Vince Gill's "Go Rest on That Mountain" and John Denver's "Take Me Home, Country Roads."
"We've been waiting for a special time to release an album like 'Dive Bar Saints.' With a couple of us being able to write on it and release it on our own label – we're so proud of this record," said group member Tim Foust.
The album is available for preorder on Amazon and iTunes.
The album's tracklist:
1. Remember This
2. Leave This Town
3. Dive Bar Saints
4. Catch Me If You Can
5. Lonely Girl's World
6. Cross That Bridge
7. Dreamer
8. What's the World Coming To
9. Go Rest High on That Mountain
10. Why Not
11 Love Me Like That
12. Take Me Home, Country Roads