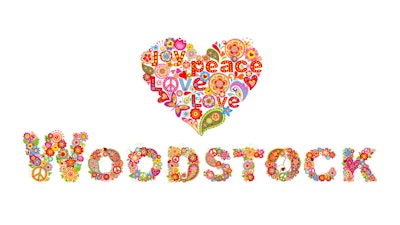 Fifty years ago today, what started out as a concert turned into a movement that would help define a generation … and shut down traffic on part of the New York State Thruway.
Woodstock, originally called a music and art fair and "an Aquarian Exposition" opened on Max Yasgur's dairy farm in the rural town of Bethel in New York's Catskills Mountains. The expected crowd of 50,000 quickly grew to almost 10 times that number to hear 32 musical acts that included everyone from Richie Havens to Country Joe and the Fish, the Who, Jefferson Airplane, The Band, and Crosby, Stills, Nash and Young.
A planned 50th anniversary concert never got off the ground this year, but a new boxed set collects all the music — 162 tracks on 10 CDs — and delivers 13 hours of music. It includes a book with photos and remembrances from the concert.
The collection is available on Amazon for $110.30, or you can buy each of the three days of the concert individually on iTunes.