Friday was a day for winners at the Great American Trucking Show in Dallas.
Dwight Arnold, who drives for Stevens Transport, was named the winner of the 2019 Mike O'Connell Trucking's Top Rookie Award presented by Truckers News.
Taylor Barker, an owner-operator out of Kingsport, Tennessee, won the 2019 Overdrive-Red Eye Radio's Trucker Talent Search contest.
 Christopher Bacon, Wade Bumgarner, Joseph Campbell, and Steve Harris were announced as finalists in the 2019 Transition Trucking Driving for Excellence Award.
The show wraps up today. Doors open at 9 a.m. and close at 4 p.m.
Here's a look at what went on at GATS Friday: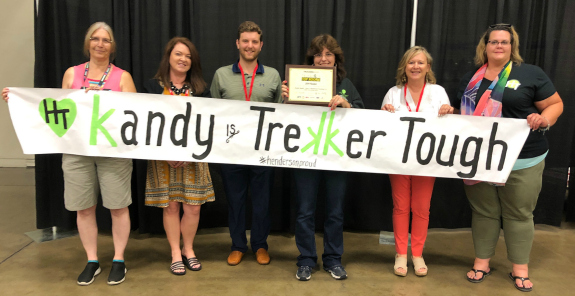 Supporters of Top Rookie finalist Kandy Qualls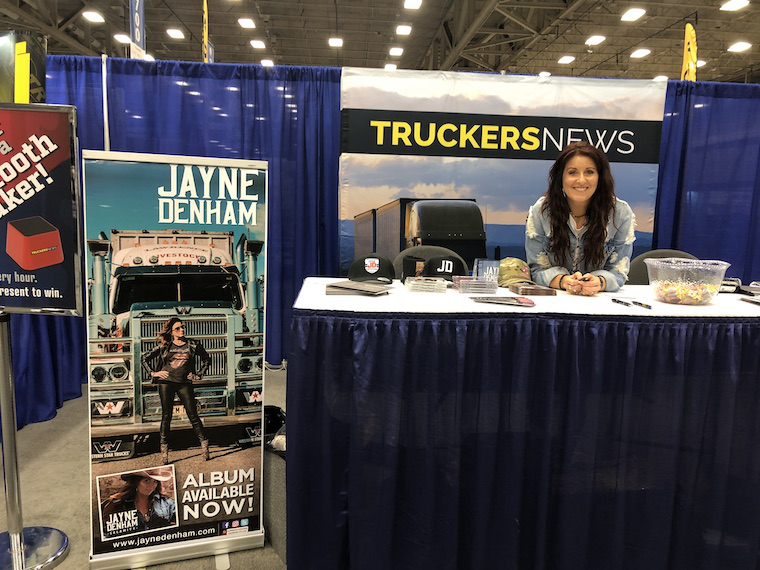 Jayne Denham stopped by the Truckers News booth to meet with fans and discuss her new single, "Black Coffee and White Lines."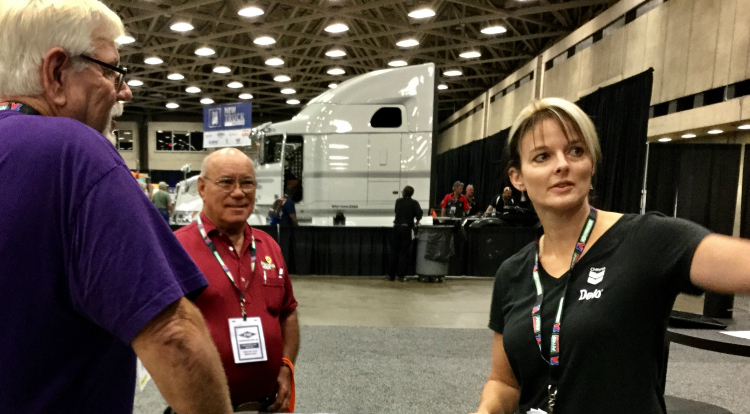 Former "Ice Road Truckers" star Lisa Kelly talks to fans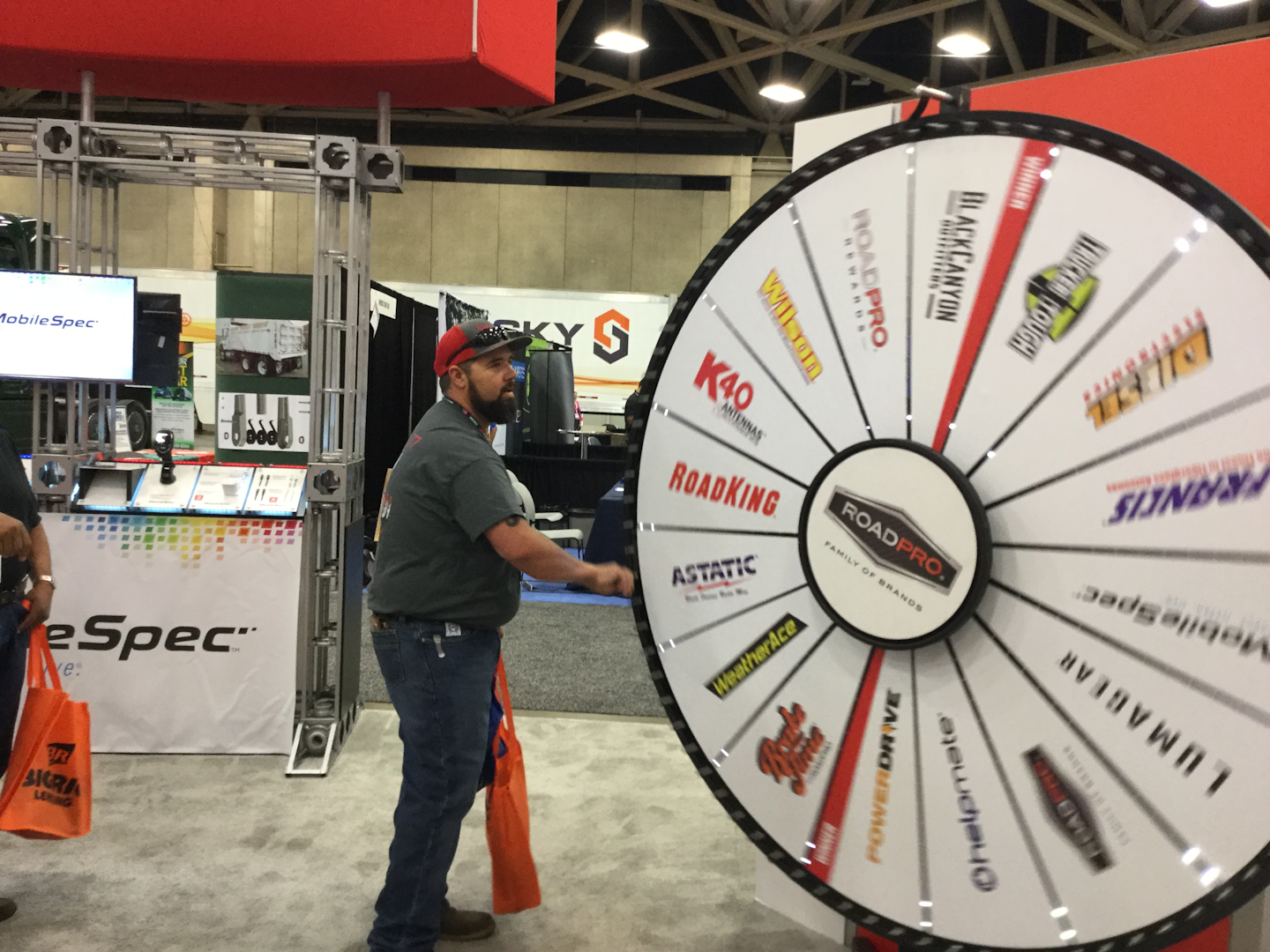 Matthew Smith of Bloomfield, New Mexico spins the prize wheel at the RoadPro booth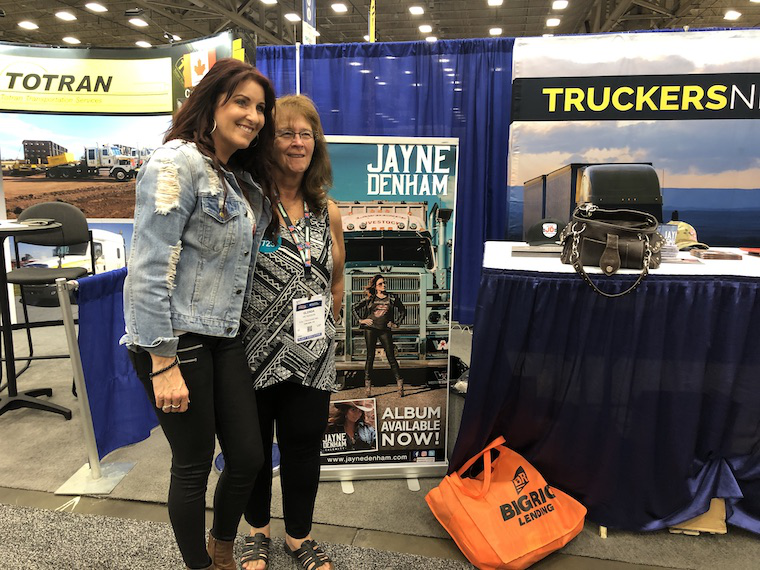 Jayne Denham meets with fans at the Truckers News booth.
Jason Lederman won a Play Station 4 at the Gorilla Safety Fleet Management booth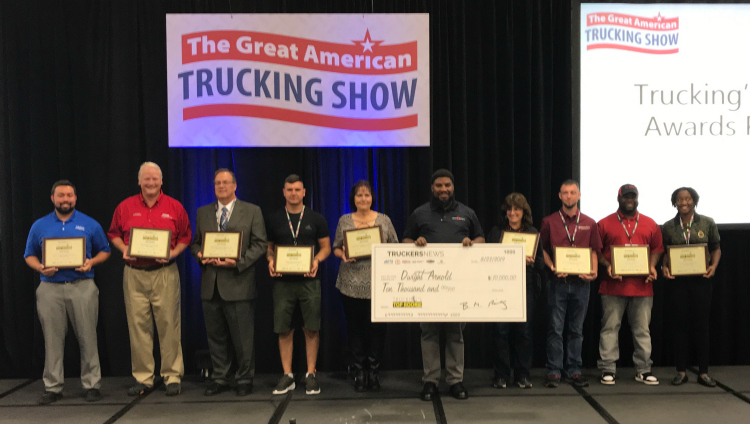 Trucking's Top Rookies were honored Friday at GATS. Dwight Arnold, a driver for Stevens Transport, was the winner.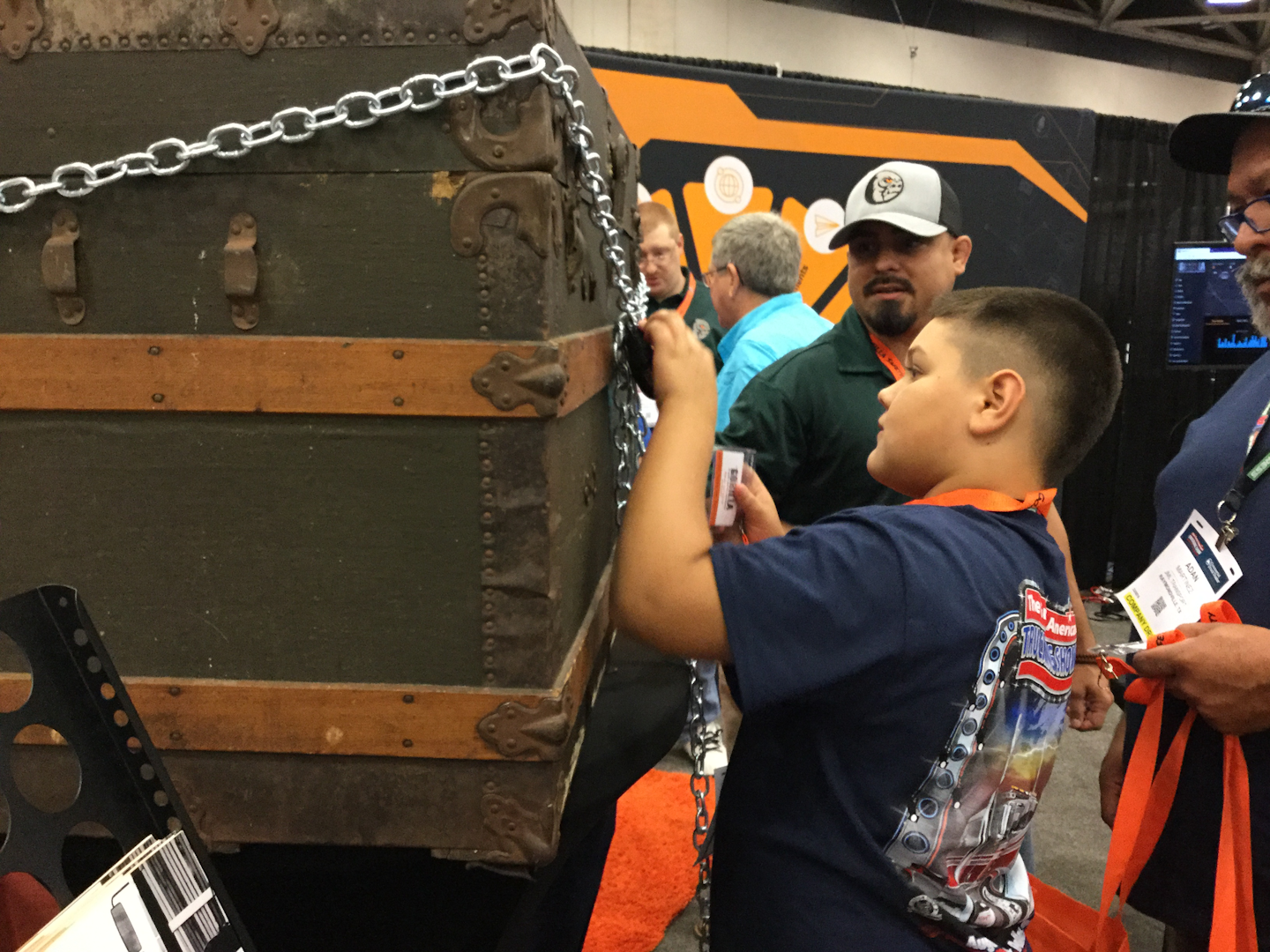 Jaxon Lopez of Tivoli, Texas tries his luck opening the lock on the prize chest at Gorilla Safety Fleet Management booth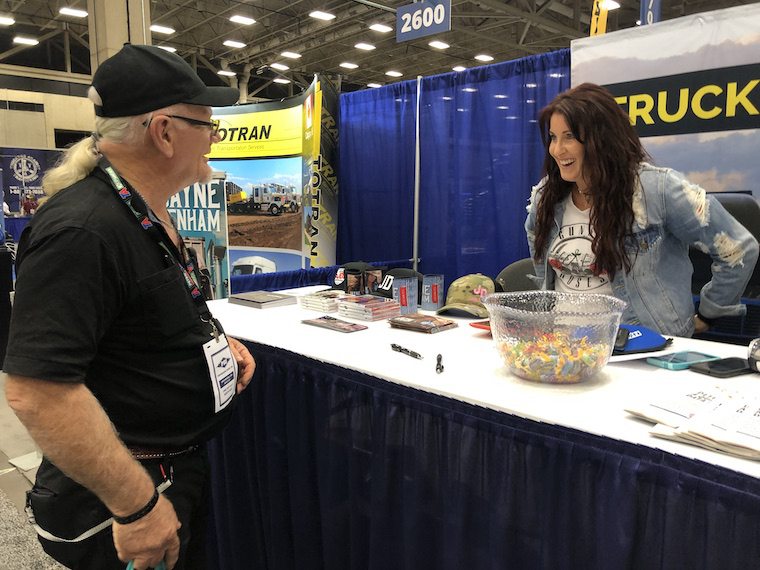 Jayne Denham chats with a GATS attendee at the Truckers News booth.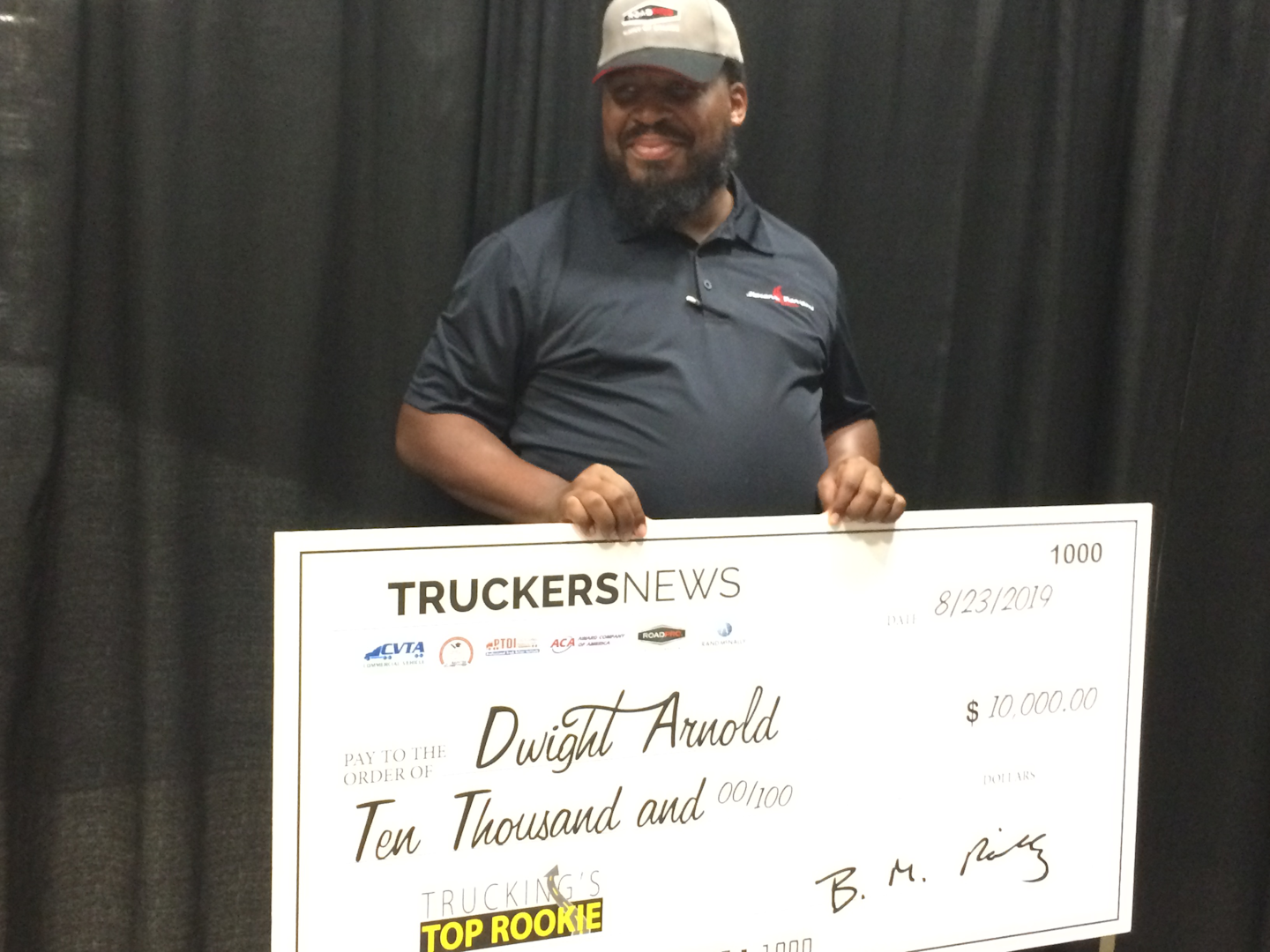 Stevens Transport driver Dwight Arnold, winner of the 2019 Mike O'Connell Trucking's Top Rookie Award given by Truckers News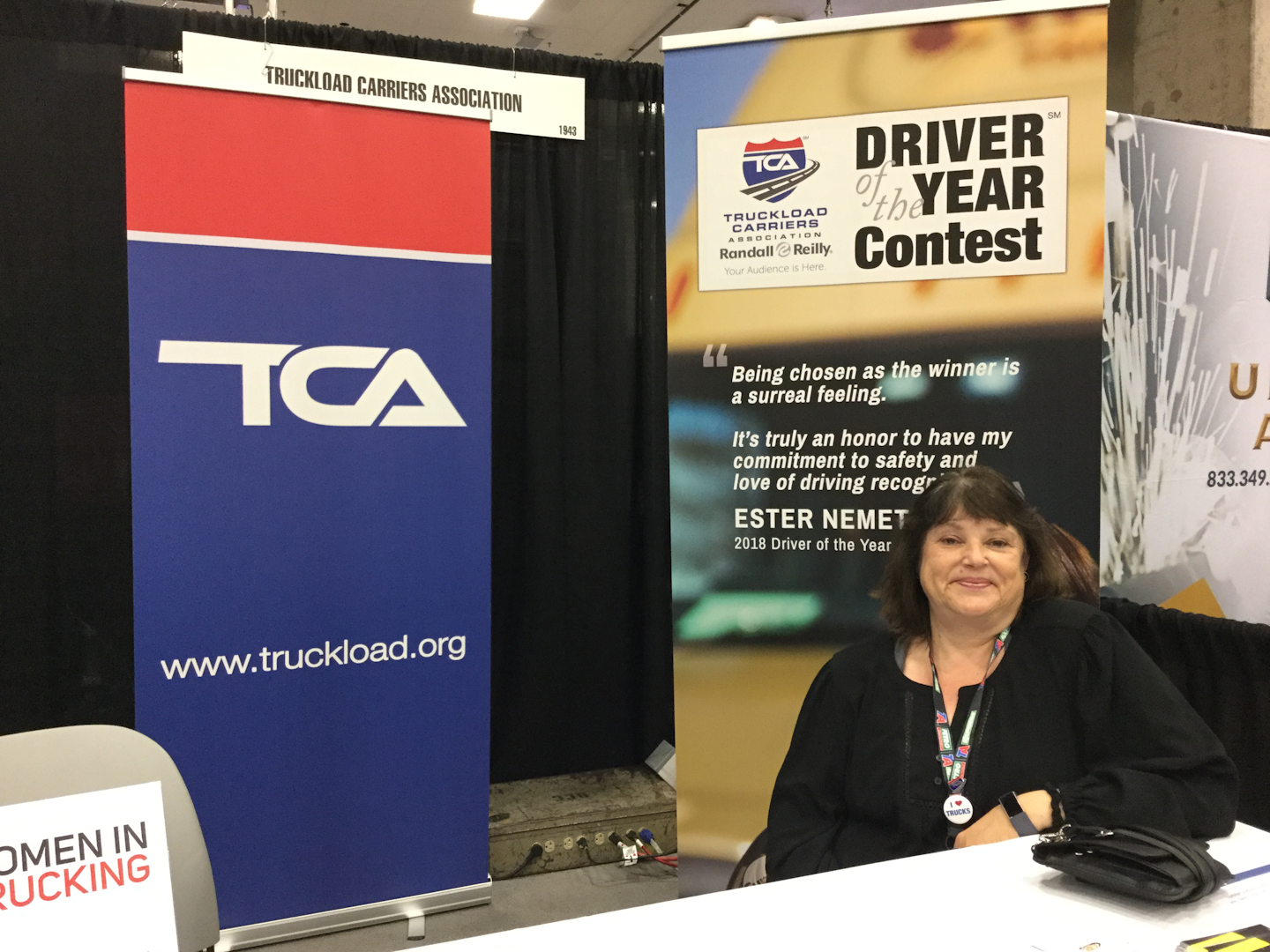 Truckload Carriers Association Company Driver of the Year Ester Nemeth, who drives for Bison Transport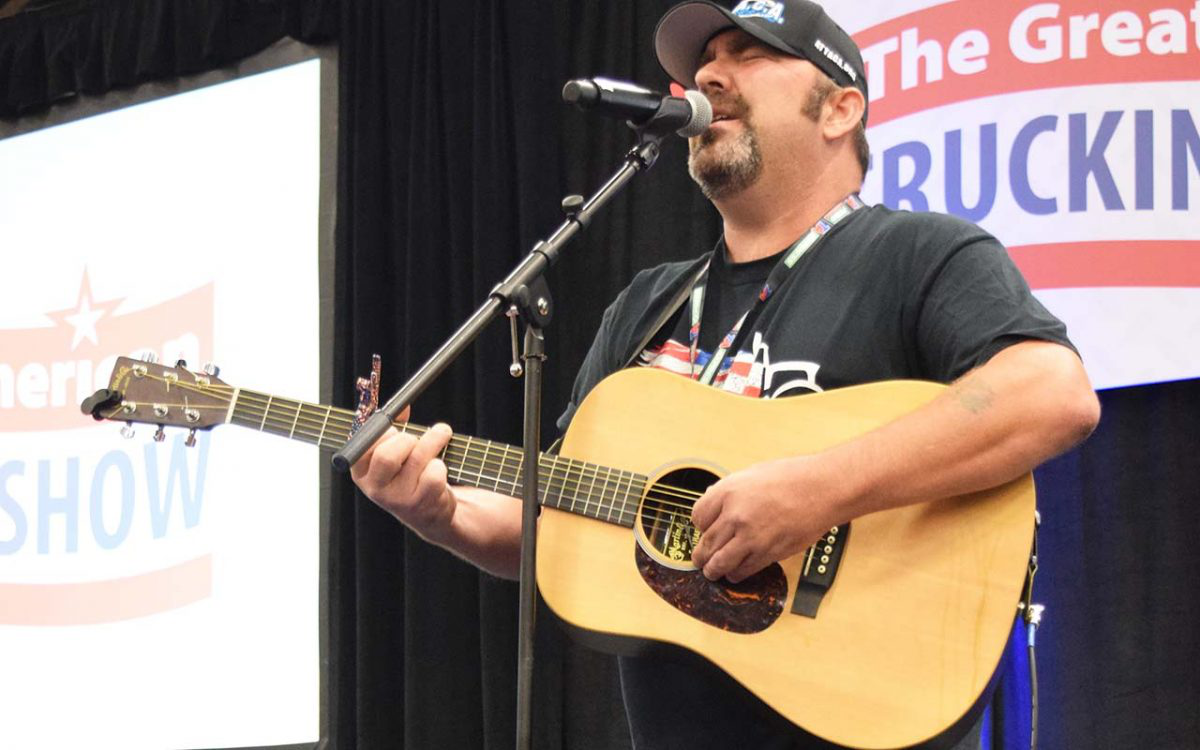 Overdrive-Red Eye Radio Trucker Talent Search winner Taylor Barker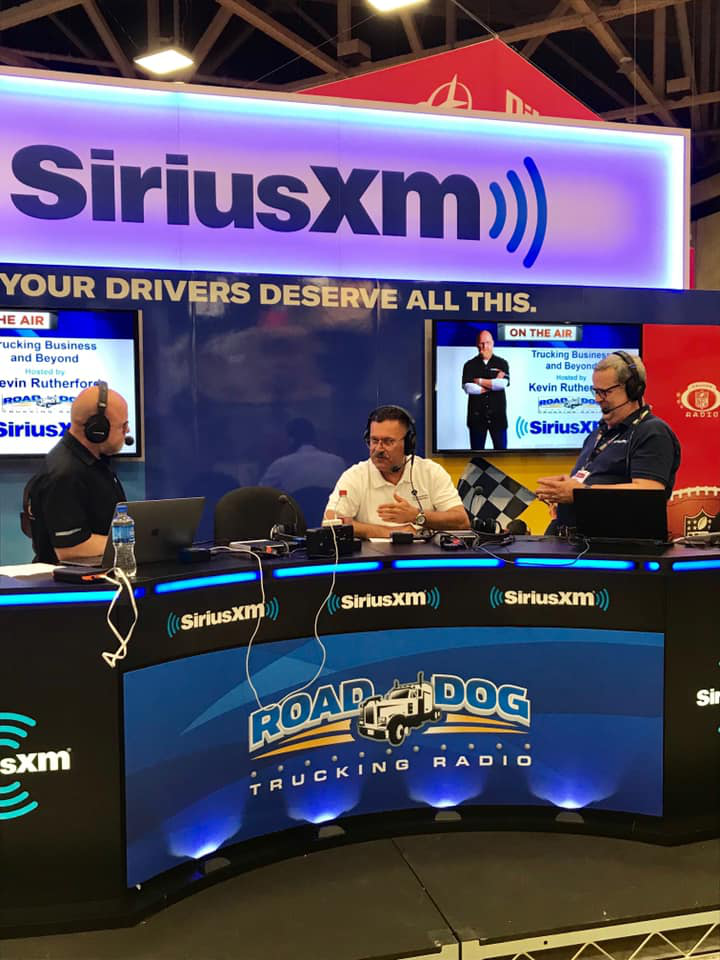 FMCSA Administrator Ray Martinez interviewed at GATS