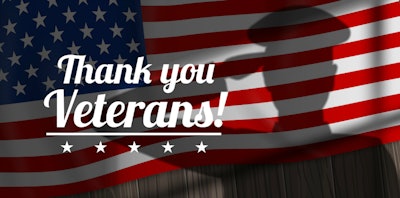 During the Great American Trucking Show in Dallas this past August, Dwight Arnold, a 38-year-old professional driver from Tennessee, was named Trucking's Top Rookie. And, just like the year before when Platt Brabner won the same award, Arnold came to trucking after a long and outstanding career in the military.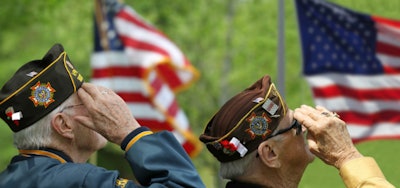 Arnold served 13 years in the Army before getting his CDL and going to work for Stevens Transport. Brabner, a driver for TMC Transport, spent more than 20 years in the Navy and Marines. These two are among the many of this country's 19.2 million military veterans who have found rewarding careers as truck drivers. And, like others before them, both Arnold and Brabner said their times in the military prepared them for the demands of driving.
Now, as we always do that this time of year, Truckers News seeks to recognize the men and women who served in our nation's military and who are now part of the trucking industry. It's part of our observance of Veteran's Day, Monday, Nov. 11.
We want to recognize active truckers who spent time in any branch of the military. No matter what they did, what branch of the military they were in or whether they were in combat or served without leaving the U.S., we want to thank them for their service.
All you need to do is fill out our simple form and share a photo of yourself in uniform from your time in the military. All submissions will be published on Truckers News.
Share your information for our Salute to Veterans here.
___
David Hollis is editor of Truckers News and can be reached at davidhollis@randallreilly.com.