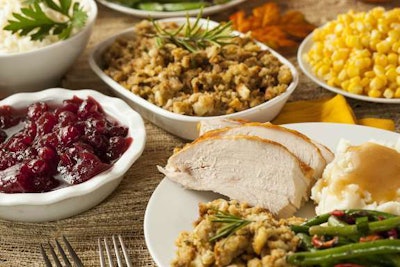 An online network of volunteers is making sure truckers hauling during Thanksgiving can still enjoy a hot plate of holiday food.
Meals for 18 Wheels delivers meals to truckers in need throughout the year. The group makes a seasonal effort every Thanksgiving to make sure that no trucker in need of a holiday meal goes without one.
Closer to Thanksgiving, the group will post a sign-up on its Facebook page. Drivers will submit their location and how long they expect to be at that location. Nearby volunteers are then put in touch with the drivers so that they may deliver them a hot plate of food.
Drivers interested in connecting with a Meals for 18 Wheels volunteer for a Thanksgiving dinner plate should keep an eye on the organization's Facebook page.
"We do this every year in hopes of bringing a little bit of home to drivers who are unable to go home to their families," the group has previously posted. "Everyone is welcome to participate even if we've recently helped you."
Anyone interested in volunteering can also sign up through the group's Facebook page.