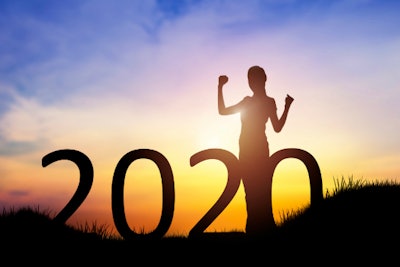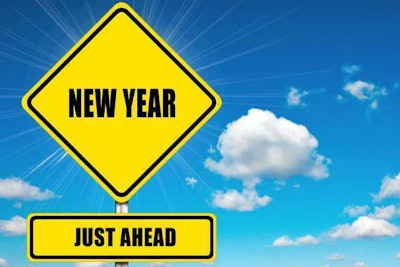 If you're wanting to kickstart your new year with resolutions then we've got some ideas on apps to help you get started.
1. For the person wanting to improve their fitness: Sweat and Beachbody on Demand
The Sweat app is the creation of personal trainer Kayla Itsines and it's a favorite among frequent travelers. The app features a host of bodyweight-based exercises and exercises that can be modified to be bodyweight-based, so there's no pressure to go to a gym. It includes a beginner program, a post-pregnancy program, and more. It's 28-minute workouts help you get a full workout in without using up a lot of time. The subscription is $20/month, $55/every three months, or $120/year.
The Beachbody on Demand app is another frequent favorite among people constantly on the go. It boasts 1,100+ streamable workouts, many of which utilize bodyweight or can be modified to be bodyweight-based. Users are able to utilize the guidance of a coach for encouragement and accountability. The subscription is $100/year.
2. For the person wanting to improve their diet: WW
The WW (Weight Watchers) app has a 4.8-star rating on the App Store with 880,000 ratings, so clearly it's working for people. It helps you eat well and track what you eat. It has a built-in database of almost 300,000 meals and a barcode scanner feature to let you easily upload your own recipes. The app has a community feature that connects you with others who have similar goals for support.
3. For the person looking to take control of their finances: YNAB (You Need A Budget)
Setting a budget is the tried and true way to take control of your money. YNAB features bank syncing, transaction matching, real-time access to your budget data, goal tracking, detailed reports, and access to a support team. YNAB is more than just an app; it's a complete money management system. You can try it free for 34 days and then it's $12/month or $84/year.
4. For the person wanting to be reduce their screen time: Moment
We spend a lot of time looking at screens. If you're wanting to give your eyes a rest then the Moment app may be just what you need. It measures how often you use your phone and tells you what apps you use the most. It offers guided coaching to help you reduce your screen time so that you can spend more time engaging with the real world. It's $7.99/month or $60/year.
5. For the person looking to take control of their mental health: BetterHealth
Finding a helpful, empathetic ear while on the road can be hard. The BetterHealth app connects you with mental health help wherever you may be. It features over 3,000 licensed and experienced counselors who cover a range of areas, including depression, anxiety, family and couples therapy, and more. You can communicate with your counselor through exchanging messages, chatting live, speaking over the phone, or video conferencing – whatever works best for you. The cost ranges from $40-70 per week (billed monthly), and you can cancel anytime.