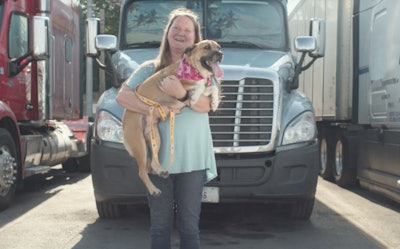 If you've been considering adopting a shelter dog as a ridealong companion or stay at home pet, now you have another reason to attend the Mid-America Trucking Show later this month.
A Mutts4Trucks adoption event will be Friday, March 27 from 10 a.m. to 1 p.m. during MATS, which is held at the Kentucky Exposition Center in Louisville. The show runs March 26, 27 and 28.
Mutts4Trucks is a program sponsored by Mobil Delvac and Pedigree and is meant to pair shelter dogs with truck drivers.
Adoption fees for puppies will be $100 and adult dogs will be $50. To adopt you will need a current government-issued photo ID and to fill out a form at the event.
Be sure to check your company's pet policy before adopting.