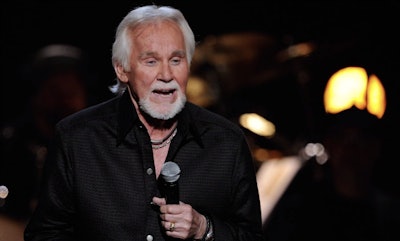 A member of country music royalty has died. Kenny Rogers, whose career began in 1958, died Friday, March 20. He was 81.
He was part of the popular folk ensemble the New Christie Minstrels before forming the First Edition and charting with the psychedelic hit Just Dropped In To See What Condition My Condition Was In. But, it was his iconic, multi-platinum album The Gambler, that cemented Rogers' place in the mucal history of this country.
During his long career, Rogers recorded 65 albums and sold over 165 million records. Here are a few songs with which to remember this country music legend.