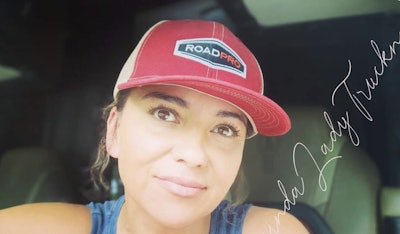 Normally, when awards are handed out in the entertainment industry, there's plenty of glitz and glamor and beautiful people opening the tightly-sealed envelopes to announce the winner of the "Best This" and "Best That".
But these are not normal times, and when the Emmy Awards winners were announced last night, there were some surprise presenters.
While there were plenty of celebrities handing out awards, several winners were announced by ordinary folks who have been on the front lines of the battle with the COVID-19 coronavirus. In fact, one of the presenters was a truck driver and another was a UPS delivery person.
Jacinda Duran, the owner of Jacinda Lady Truck'n, presented the award for outstanding supporting actress in a limited series or movie. (The winner was Uzo Aduba in Mrs. America.)
Tim Lloyd, a UPS worker from Alabama, presented the award for outstanding performance by a comedy actress. (That award went to Annie Murphy in Schitt's Creek).
Other essential workers making presentations were a teacher and three doctors.