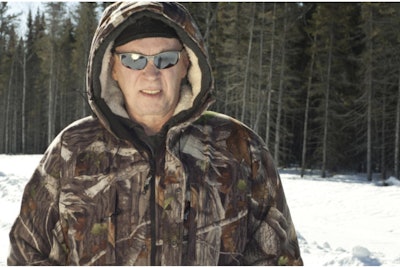 Art Burke, the Ice Road Truckers star with a hell-bent for leather driving style and a foul mouth, has run afoul of the law and it has nothing to do with trucking.
Burke, who appeared in the History channel reality show about truckers driving the winter roads of Alaska and Northwest Canada, was sentenced Wednesday, Oct. 14, to 18 months of house arrest when he pleaded guilty to a charge of arson by negligence. Court records show Burke will be allowed to serve at least part of his sentence from the cab of his truck and continue working.
Burke was charged in connection with a fire at an apartment building in Yellowknife in Canda's Northwest Territories. The fire occurred in November of 2018 when Burke was trying to make a concentrated form of cannabis called "shatter," according to reports by the CBC. Burke was injured in the explosion, which is said to have caused some $60,000 in damages.
Burke appeared in the final five seasons of Ice Road Truckers, which ran for 11 seasons.