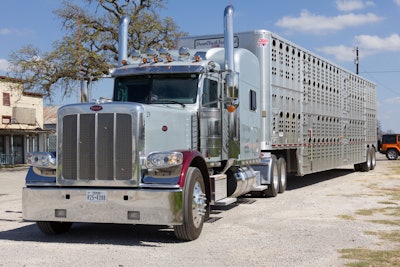 Philip Arno Photography / Shutterstock.com
Nebraska Sen. Deb Fischer last week reintroduced the Haulers of Agriculture and Livestock Safety (HAULS) Act, which would implement several changes to the hours of service rules for livestock and agricultural commodities haulers.
Senators Jon Tester (D-Montana), Roger Wicker (R-Mississippi), and Tina Smith (D-Minnesota) joined Senator Fischer in introducing the HAULS Act. The legislation would:
Eliminate the requirement that ag and livestock hours-of-service exemptions only apply during state-designated planting and harvesting seasons
Amend and clarify the definition of "agricultural commodities" based on feedback provided by agriculture and livestock organizations
Authorize a 150 air-mile exemption from HOS requirements on the destination side of a haul for ag and livestock haulers
The legislation would redefine "agricultural commodities" to include any non-processed product planted or harvested for food, feed, fuel or fiber; any living animal, including fish, insects and livestock; the non-processed products of any living animal, including milk, eggs, and honey; non-processed forestry, aquacultural, horticultural, and floricultural commodities; fresh or minimally processed fruits and vegetables, including fruits and vegetables that are rinsed, cooled, cut, ripened or otherwise minimally processed; and animal feed, including the ingredients of animal feed.