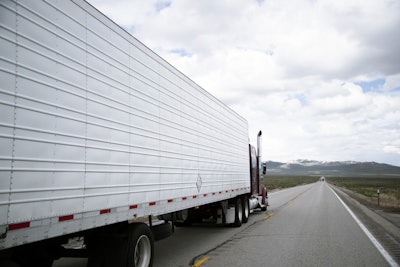 It'll pay to be on your best driving behavior starting Sunday, which marks the beginning of the latest of several widespread law enforcement efforts.
The Commercial Vehicle Safety Alliance's Operation Safe Driver Week begins Sunday and lasts until Saturday, July 15. During that week, law enforcement officers in the U.S., Canada, and Mexico will be on the lookout for drivers of commercial motor vehicles and passenger vehicles engaging in unsafe driving behaviors. Those exhibiting unsafe driving behaviors will be pulled over and given a warning and/or issued a ticket/citation by law enforcement.
Each year, Operation Safe Driver Week focuses on a specific unsafe driving behavior. This year, the focus will be on speeding. CVSA said it continues to focus on speeding because it remains a persistent problem on roadways. Speeding increases the frequency and severity of crashes, and unsafe speeds are a well-documented factor in fatalities and injuries, according to the safety alliance.
RELATED NEWS: Brake Safety Week set for Aug. 20-26; focus to be on brake linings and pads
Other examples of unsafe driver behaviors include improper lane changes, passing or turns; driving while under the influence of drugs or alcohol; using a handheld device; failure to wear a seat belt.
Last year officers in the U.S. and Canada pulled over more than 35,000 commercial motor vehicles and passenger vehicles and issued 26,164 warnings and citations. Officers issued 8,586 citations and 7,299 warnings for speeding/violating basic speed law/driving too fast for conditions. That includes 2,577 warnings to commercial motor vehicle drivers and 4,722 to passenger vehicle drivers. Citations were given to 1,490 commercial motor vehicle drivers and 7,096 passenger vehicle drivers.