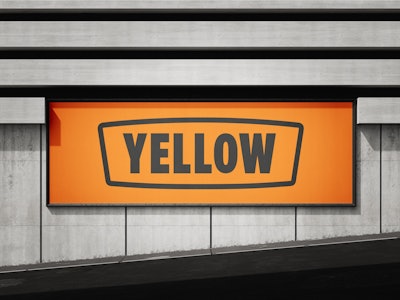 Iljanaresvara Studio / Shutterstock.com
Yellow, the 99-year-old major LTL carrier headquartered in Nashville, is ceasing operations, according to the International Brotherhood of Teamsters.
On Sunday night the union posted on its website:
The Teamsters Union was served legal notice today that Yellow Corp. is ceasing operations and filing for bankruptcy.

"Today's news is unfortunate but not surprising. Yellow has historically proven that it could not manage itself despite billions of dollars in worker concessions and hundreds of millions in bailout funding from the federal government. This is a sad day for workers and the American freight industry," said Teamsters General President Sean M. O'Brien.

The Teamsters are committed to ensuring members are protected and notified with all the latest information. The International is putting infrastructure in place to help affected members get the assistance they need to find good union jobs throughout freight and other industries.
It's suggested by many that Yellow will file for bankruptcy today.
The demise of the 30,000-employee company has been speculated for some time. It announced last week it was looking to sell Yellow Logistics, its third-party logistics company. The company also avoided a strike by its 22,000 drivers earlier this month when the union agreed to give the company 30 extra days to make an overdue $50 million benefits payment.
Yellow has yet to repay the $700 million pandemic relief loan it received in 2020. It's said to be part of $1.3 billion in debt that is due to be repaid in the fall of 2024.
The company operated some 300 terminals and had over 14,000 and 43,000 trailers. Holland, New Penn, Reddaway, and YRC Freight are brands operated by Yellow.
Trucklers News has reached out to Yellow for comment.