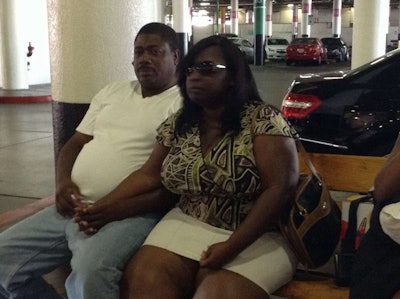 Editor's Note: Truckers News will be publishing stories about truck drivers whose friends, families and others have nominated them in Truckers News' iLuvMyTrucker recognition program, which culminates during National Truck Driver Appreciation Week Sept. 13-19. Do you <3 a truck driver? Tell us about her or him.
Efrem Robinson
Nominated by Sonja Polk, Sister
Besides the fact that Efrem is my brother, his truck driving skills have also helped me. Efrem has been my GPS and bailed me out of being lost on dark roads and taught me driving skills and to respect all truck drivers.
I was the driver who would speed up when I seen a big rig trying to merge , but my brother has taught me that many lives can be hurt or lost for not respecting their driving rights.
Efrem has went from driving cross country to driving local so he could be home with his beautiful wife every night. He drives as far as San Diego one way and Fresno the other way. There is no other career for Efrem, this is his calling.