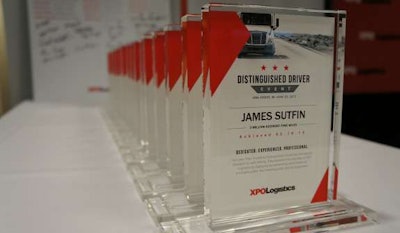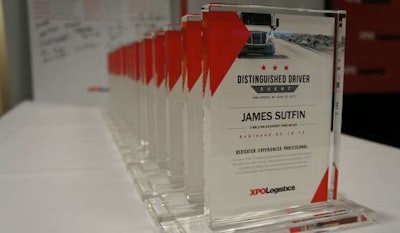 XPO Logistics, Inc. announced that its nearly 12,575 less-than-truckload drivers recently surpassed one billion miles with no preventable accidents.
XPO said it began tracking consecutive accident-free miles by driver in April 2012. By May 2017, 890 XPO drivers had achieved one million, two million or three million accident-free miles, and the total for all these drivers had exceeded one billion miles.
"The billion-mile mark is a huge achievement for our company and a point of pride for our drivers," said Tony Brooks, president of the LTL business for XPO Logistics. "It speaks to their impressive commitment to both safety and customer service, because an accident on the road is also a delay in delivery."
XPO held a two-day celebration for the 19 drivers who have exceeded 3 million miles accident-free recently. The event was held in Ann Arbor, Michigan, where XPO's LTL business is headquartered. CEO Bradley Jacobs hosted a roundtable with the drivers, who were recognized in a special ceremony.