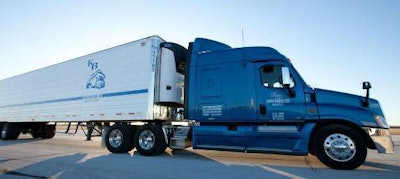 A Nebraska carrier is expanding its fleet and needs drivers, so is increasing its sign-on bonus for the rest of November.
K & B Transportation in South Sioux City is adding 30 tractors to its fleet, and has upped its sign-on bonus to $1,650. The company said the bonus is paid out in the driver's first three paychecks: $900 in the first check, $500 in the second, and $250 in the third.
In a statement this week, K&B Transportation said drivers start out at 45 cents per mile with a mileage guarantee of 2,500 paid miles per week. The company said drivers receive 3 cents per mile in raises in their first two years with a cap of 50 cents per mile.
K&B said its drivers can choose between Midwest and national lanes, and there are also some dedicated opportunities in the upper Midwest.