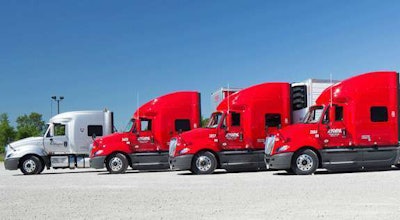 A Wisconsin-based carrier is starting the new year with a pay increase for its drivers.
Roehl Transport, Inc. announced it's increasing mileage pay for drivers operating under its Your Choice Pay Plan effective Feb. 4 from between 6 percent and 10 percent.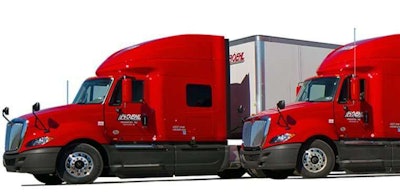 A statement from the company said experienced drivers will get a 5-cents-per-mile increase at level 10 of the pay plan, and inexperienced drivers will get a 2-cents-per-mile increase at the first level. Based on their performance, Roehl truck drivers can move up in the pay plan each quarter, and all pay levels will receive an increase, according to the company.
"We are pleased to announce this pay increase for our driving teammates in the Your Choice Pay Plan," said Tim Norlin, vice president of driver employment. "We know how hard truck drivers work to provide excellent service to our customers, and it is well deserved. Paired with our $10,000.00 sign-on bonus for experienced drivers joining our fleet, there's never been a better time to join TeamRoehl."
In addition to getting paid based on their performance, Roehl said its drivers are also paid for more of the miles they drive because it pays on "practical route" miles, which typically average 8 percent higher than short route or "HHG" miles onwhich many carriers base their driver pay.
Roehl said it offers a variety of driving options including national, regional and dedicated positions with most drivers receiving weekly home time.