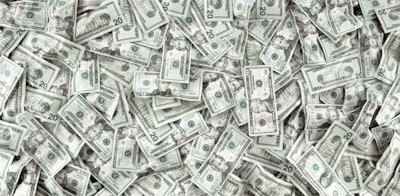 An expert on truck driver pay and a report from a major investment firm agree that market conditions appear to be setting the stage for improvements in trucker compensation.
trucking economy
ripe for a capacity crunch in the coming months and rates trending upward, carriers increasingly will turn to pay increases and bonuses to try to attract new drivers retain those already on board, says Gordon Klemp, president of the National Transportation Institute.
Klemp spoke in a conference call last week, hosted by investment firm Stifel, which distributed a recap of Klemp's remarks this week.
Carriers will, if they can secure rate increases in contracts with shippers, pass some of those gains on to drivers, Klemp told investors. He didn't forecast any percentage-based increases in driver pay, but rather noted simply that driver pay will climb with freight rates. Not all of the gains in per-mile rates will translate to drivers' paychecks, but "driver pay is moving up alongside the freight increases," notes the conference call recap distributed by Stifel.
Klemp said carriers face an uphill battle in recruiting younger drivers to the industry, who seem "disinclined to enter" trucking, "as they are often concerned with work-life balance," says Stifel's report.
Nearly 60 percent of the current driver workforce is older than 45, Klemp said. That's a good bit higher than 1994, Klemp noted, when just 45 percent of drivers were 45 years or older.
Though carriers have consistently increased driver pay in recent years, particularly when capacity ran tight in 2013 and 2014, driver wages have climbed only 6.3 percent on average over the last decade when adjusted for inflation, Klemp said.
"For-hire drivers have lost effective purchasing power over the past 10 years or so and have had to adjust lifestyles accordingly," says Stifel's report.
Looking even farther back, driver wages are in effect just half of what they were in 1979, before deregulation, said Klemp.
"However, with freight demand strengthening and the driver shortage becoming acute, the stage is set for drivers to realize driver pay increases over the foreseeable future," according to Stifel's report.