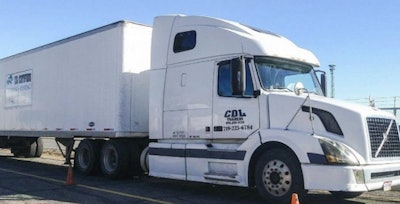 River Parishes Community College in Gonzalez, Louisiana, is launching a new CDL training and testing program in partnership with CDL Certifiers, a private training company.
CDL Certifiers will provide the college with tractor-trailers, teachers and examiners while the college provides space, equipment, classes and administration. The standard course is four weeks long, or 160 hours, but the college will also offer two and three-week programs. The four-week course is $4,800, the three-week course is $4,500 and the two-week course is $3,500.
The four-week course is geared toward students who have no prior trucking experience and are looking for entry level employment as a truck driver. The three-week course offers the same training as the four-week course but is for individuals who already have some training. The two-week course is for individuals who want to drive a truck locally or work as a bus driver.
Applications are currently being accepted for the program. Applications can be submitted by visiting the college's online Workforce Training portal.