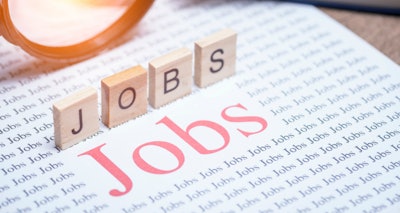 The turnover rate among drivers at U.S. trucking companies dropped in two categories of carriers and remained unchanged in another during the third quarter of last year.
The American Trucking Associations' Chief Economist Bob Costello today said the turnover rate at large truckload carriers fell 11 percentage points during the period of July, August, and September of 2018. During the same period, the turnover rate at fleets with less than $30 million in annual revenue remained unchanged at 72 percent, and the churn rate at less-than-truckload carriers fell four percentage points to 10 percent, according to a statement from the ATA.
"The drop in turnover can be potentially explained in a few ways," Costello said. "First, large pay increases fleets have been offering appear to be working, and drivers are remaining with their current carrier. Second, we did see a softening of freight markets in the third quarter from the incredibly strong pace it had set earlier in the year. Historically, softer freight volumes lead to lower driver turnover."
The turnover rate's drop of 11 points to 87 percent, marks its lowest point since the first quarter of 2017 when it stood at 74 percent, according to the ATA. The drop also reverses two consecutive quarters of increases in the turnover rate, which had driven up the churn rate as high as 98 percent – 10 points higher than at the end of 2017, the statement said.