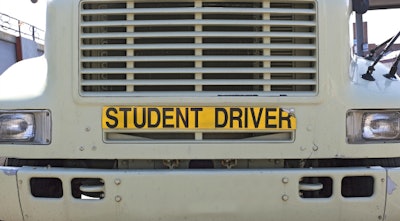 A new program in Cuyahoga County, Ohio, is offering free CDL training to parents struggling to pay child support. The Families Forward program is funded through grants and is available for a limited time. It offers training in several career tracks, including truck driving.
"We recognize there are challenges that put barriers in folks' lives and it's not always easy to meet your obligations, but people want to do well for their family and their children," Tiffany Dobbins-Brazelton, director of Cuyahoga County's Office of Child Support Services, told News 5 Cleveland. The goal of the program is to remove some of those barriers.
Prospective students may be eligible for the Family Forward program if they: are 18-64 years old, have a case with an active child support order with the Cuyahoga County Office of Child Support Services, live in Ohio and can attend training in Cuyahoga County, can legally work within the U.S., have an individual annual income of less than $30,000, have a high school diploma or equivalent, pass a background check, are not receiving SSI or SSDO benefits, and meet any other career truck-specific requirements.
The CDL training program runs for five weeks full time or 10 weeks part-time. Weeknight and weekend classes are available for the part-time track. The program will also help connect students with jobs.
Anyone interested should contact the program at 216-698-2363 or 216-698-3505 or email [email protected].