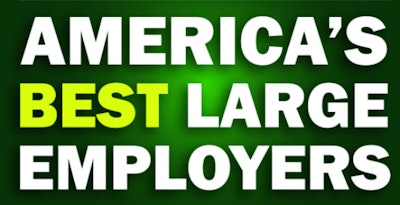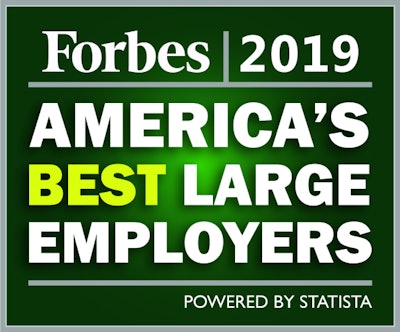 Tennessee-based Averitt Express was recently named to Forbes magazine's list of 2019 America's Best Large Employers.
The final list ranked the top 500 large companies with more than 5,000 employees, and the top 500 mid-size companies with workforces of 1,000-5,000.
To determine the list, Forbes surveyed 50,000 Americans who are employed by businesses with at least 1,000 employees. All surveys were anonymous, and participants were asked how likely they would be to recommend their company to others. They were then also to nominate companies from industries outside their own.
"We're proud of our team-oriented culture and commitment to delivering outstanding service," said Gary Sasser, Averitt's chairman and chief executive officer. "For nearly 48 years, that has helped us be a leader in the transportation industry. Our associates are the reason recognition like this is possible, and I'm even more excited about the future as we continue to work together to deliver innovative and creative solutions for our customers."
Averitt was listed at 311 of the 500 companies.
Other trucking companies on the list were:
Estes, 159
Federal Express, 202
Penske, 226
Crete Carriers, 349
UPS, 372
Old Dominion, 481