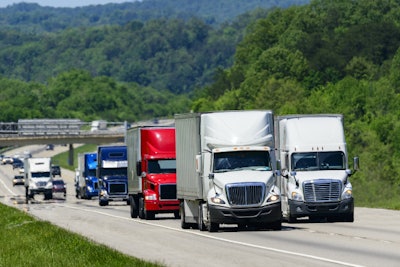 Trucking employment slipped in August, according to preliminary data from the federal government.
Numbers from the Bureau of Labor Statistics released Friday, Sept. 6, show trucking lost 4,500 last month as the overall economy added 130,000 jobs. Some 25,000 of those 130,000 jobs were created by the federal government as it prepares for the 2020 census.
The job cuts come after trucking had gains in July (300 jobs) and June (2,200 jobs), according to the BLS.
The nation's unemployment rate was 3.7% in August.