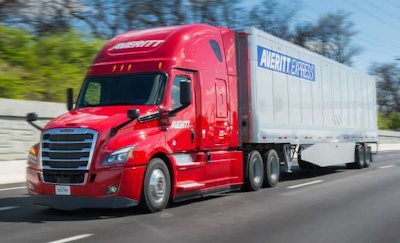 Tennessee-based Averitt Express was recently recognized in a national survey as a Military Friendly Company.
The survey was compiled by veteran-owned business Viqtory, which says Military Friendly Employers "strive toward and succeed in the areas that matter most in helping veterans and other members of the military community make the transition from the military to satisfying employment in the civilian world."
Viqtory also says Military Friendly Employers are "better for veterans, with the hiring, retention, advancement, and employee development programs in place to help them reach their career goals."
"Military veterans are an outstanding fit for our culture, because they know the importance of service, teamwork and working toward a common goal," said Gary Sasser, Averitt's chairman and chief executive officer, and a veteran of the U.S. Marine Reserves. "I'm proud that we have been named a Military Friendly Employer."
As part of Averitt's commitment to military veterans, in 2016 it made a pledge to hire 1,200 veterans by 2020. Averitt recently delivered on that commitment with more than five months to spare.