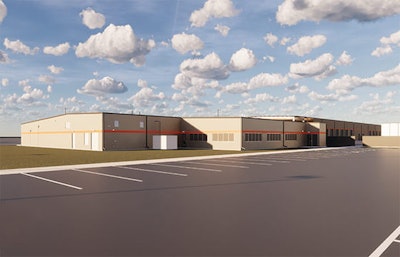 Schneider is upgrading its Dallas-area driver facilities to include a new operating center with a variety of driver amenities.
The new facility is expected to open in January 2020 and will have:
Expanded tractor (304 stalls) and trailer (340 stalls) parking – nearly 50% more than the current location
Driver business center
Driver video lounge with power charging stations
Driver quiet lounge with power charging stations
Exercise equipment and space
Expanded free laundry services
Nine shower stalls
Full-service café with seating
Wi-Fi enabled yard
Off-hour open-concept vending service
Company retail store
Onsite training simulator
The site will also feature a maintenance building with 10 tractor bays, five trailer bays, three express bays, two PM pits, a 6,700-square-foot parts room, and two open steam bay stations.
The Dallas operating center will manage over 500 drivers. The new location will be built at 1211 E. Pleasant Run Road in Wilmer, Texas, central to the I-45 and I-20 corridors. It will replace the current facility located at 34500 LBJ Freeway in Dallas, which Schneider opened in 2000.