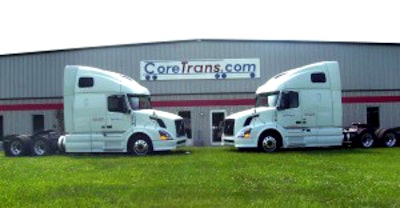 Kentucky-based CoreTrans recently announced a five-cents-per-mile pay increase. Drivers will also receive a half-cent-per-mile raise every six months with no maximum, according to a statement from the company.
Brian Whitaker, president of CoreTrans, said this is the latest effort by the company to ensure its drivers are fairly compensated and rewarded.
"Professional drivers are key to our operation, so we want them to feel how much they are valued," he said. "We strive to do that in our everyday interactions, but it is important for them to see it in their compensation as well."
With the new pay program, CoreTrans' top drivers can earn up to $80,000 per year, according to the company.
In addition to the pay increase, CoreTrans offers $500 paid orientation, a $2,000 sign-on bonus, and weekly home time.
Founded in 2002 by Whitaker, a third-generation trucker, CoreTrans operates 135 trucks, and 265 53-foot-long dry van trailers. The company is headquartered in Somerset, Kentucky.