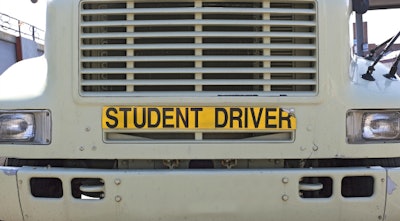 A Kentucky community college will begin offering CDL training thanks to a donation from a local trucking company.
Elizabethtown Community and Technical College will begin offering CDL classes in January after receiving a donated tractor-trailer from Charles Nall of Nall's Specialized Hauling. The college developed a CDL program to meet a local need but couldn't bring its plans to life without a truck. Nall stepped up to help.
"I feel ECTC will provide a great education as well as help drivers to understand the industry, as ECTC stays connected to the industry and the constant changes within it," Nall said.
The college's CDL program runs for 160 hours over four weeks. The course is $4,100.
Search thousands of trucking jobs to find the job you want.
Find Your Next Job Today