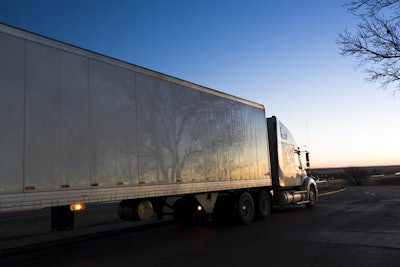 If you're an owner-operator or are thinking about becoming one, you'll have an opportunity to gain some important business insights and have your questions answered online during programs tonight and Tuesday, Aug. 25.
Tonight at 8 p.m. Eastern. Time Partners In Business, a program of our sister publication Overdrive, lets you catch up on the latest financial benchmarks with this webinar from ATBS, the nation's largest owner-operator financial services firm. ATBS will cover second-quarter earnings, miles and other metrics, present forecasts, and answer listener questions. Partners in Business is sponsored by TBS Factoring Service.
Then, on Tuesday, Aug. 25, Kevin Rutherford and Gary Buchs will discuss owner-operator trends and best practices while answering listener questions. Rutherford is a former small-fleet owner and trucking accountant, now better known as the host of satellite radio's "Trucking Business & Beyond" and the head of LetsTruck.com. Buchs, named 2016 Owner-Operator of the Year, is now an owner-operator business consultant.
The programs are part of Overdrive's week-long online presentation of events that would have been part of the Great American Trucking Show, which was sidelined by the COVID-19 coronavirus pandemic.
Register for the free programs online.