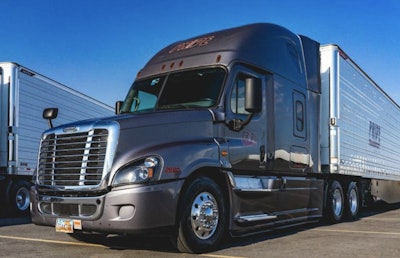 A 450-truck carrier headquartered in Salt Lake City is the latest trucking company to increase driver pay.
Pride Transport, a family-owned and operated carrier, recently announced an across-the-board pay increase effective today, Dec. 1. Driver pay increases by four cents per mile with an additional four cents per mile for two years as part of the company's $10,000 sign-on bonus payout.
"This is an exciting announcement," said Steve Schelin, director of recruiting for Pride. "What does that mean for a driver coming to Pride Transport? It means our base pay rate is 45 to 47.5 cents per mile and then we add so many extras."
Schelin says Pride Transport offers a $10,000 sign-on bonus paid out over two years. "That may sound like a long time but it's paid at $100 per week for two years – that's the equivalent of another 4 cent-per-mile raise during that time," he says.
Pride Transport was founded in 1979 and today provides OTR, regional, dedicated and local positions in its temperature-controlled division.