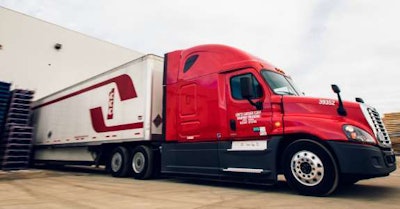 National over-the-road drivers with Crete Carrier and Shaffer Trucking will receive their third pay raise within the last three months, according to an announcement Thursday, Dec 17 on the company website. This increases starting pay on national fleets to $.54-$.60 per practical mile, according to the company.
"We've seen growing demand from customers for the safe, reliable service provided by Crete Carrier and Shaffer Trucking drivers," said Crete Carrier President and COO Tim Aschoff. "We've been able to negotiate rate increases with those customers and we're passing them along to our drivers."
Since October 1, 2020 drivers on the national OTR fleet have seen their per-mile pay grow by about 10%. Miles for drivers have also increased in 2020 and that trend is expected to continue in 2021. Crete Carrier and Shaffer Trucking pay by practical miles, which on average increases a driver's miles by 3% to 5% compared to companies paying by short route miles.
Aschoff says the latest pay raise is a reward for current drivers and an incentive for new drivers to come aboard.
"Crete Carrier and Shaffer Trucking serve some of the most well-known businesses in America and we need more safe, experienced drivers to meet demand from those customers. We're looking for drivers seeking a long-term opportunity with a family-owned company that serves a stable customer-base," said Aschoff.
Crete Carrier also announced pay raises for many drivers on regional and dedicated fleets throughout the country. Aschoff says they expect to announce pay increases for additional dedicated fleets in the coming weeks.