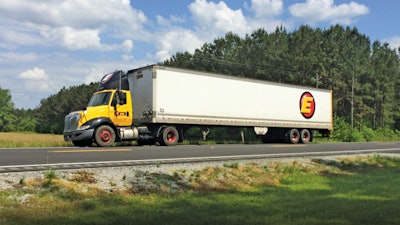 Estes Express Lines has jobs it is looking to fill.
So, from today, Jan. 19 to Thursday, Jan. 21 from 9 a.m. to 5 p.m., Estes Express Lines will hold in-person hiring events for open positions based out of its terminal in Minneapolis terminal in New Brighton. The company has more than 20 immediate openings for the following positions in New Brighton, and more than 2,500 openings nationwide:
Dock worker
Local driver – pick up and delivery
Local driver – Class B
Flex team driver
Terminal clerk I
Those interested are encouraged to RSVP to the event through Indeed, or search and apply for jobs at Work4Estes.com. Individuals who apply will be screened and interviewed before the hiring event. Candidates will be scheduled for interviews at the terminal, no more than one or two at a time, due to limited space and COVID-19 compliance. Remote interviews will also be available to candidates. Job offers may be extended during the hiring event for eligible candidates.
The Estes' terminal is located at 400 1st Street SW in New Brighton.
"Teamwork is our way of life at Estes," said Montell Maners, regional human resources manager. "We're still a family-owned company after 90 years in business, and our family-inspired culture drives the way we operate. We believe that when we hire great employees, they do great things for our customers. And when our customers are happy, we can grow our company and continue to invest in our people."