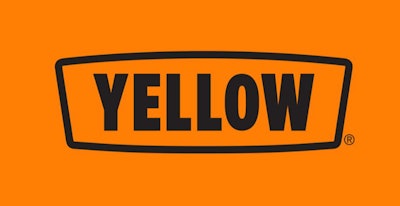 Yellow Corporation, which recently changed its name from YRC, is looking to fill 1,500 truck driver positions and open 12 driving schools across the country.
Classroom instruction and in-cab skills training at the 12 Yellow Driving Academies will be provided by Yellow's longest-serving, most experienced truckers, according to the company.
"At a time when many Americans are looking to start a new career, Yellow is in hire mode. These are good jobs with competitive benefits in a community near you," said Yellow CEO Darren Hawkins.
Yellow has identified 12 locations for driving academies, including Charlotte, North Carolina; Cleveland, Ohio; Denver, Colorado; Ft. Worth, Texas; Hagerstown, Maryland; Indianapolis, Indiana; Memphis and Nashville, Tennessee; Maybrook, New York; Portland, Oregon; Pico Rivera and Tracy, California.
The company intends to open driving academies in other states this spring and is currently evaluating several locations, according to a statement from the company.
Yellow is located in Overland Park, Kansas. Companies that are part of Yellow are Holland, New Penn, Reddway, YRC Freight, and HNRY Logistics.