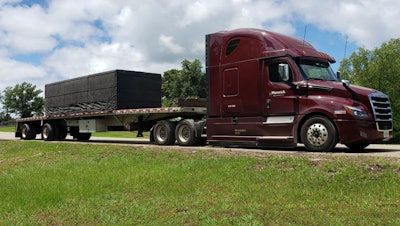 Maverick Transportation announced its second company-wide pay increase this year for drivers in its flatbed, glass, marine and dedicated divisions, effective May 16.
For flatbed and glass OTR divisions, drivers will see a 3-4 cents per mile increase (depending upon experience). Maverick is also increasing tarp pay and guarantee pay for their OTR drivers.
Depending on a driver's division, this will bring starting pay for student drivers to 55-60 CPM, and experienced drivers will earn 59-66 CPM.
Additionally, Maverick is introducing major pay increases for many of their dedicated divisions, which will include an increase of up to 5 CPM.