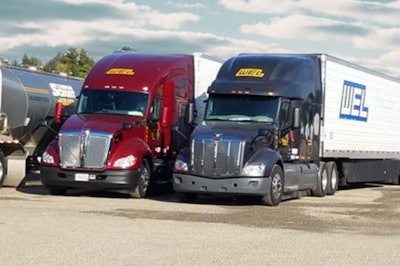 WEL Companies is increasing driver pay for the second time this year with a 4 cents per mile increase, for a total of 7 cents per mile since the beginning of the year.
"We are thrilled to announce that for the second time this year, WEL has completed the final stages of another compensation increase for company drivers," said Bruce Tielens, WEL Companies owner. "During these unprecedented times in the transportation industry, we feel our drivers are the best-in-the-industry and our pay offerings should reflect that."
WEL is based in De Pere, Wisconsin, and has 464 drivers.
RELATED NEWS: New Jersey tanker company increases driver pay again
RELATED NEWS: Which carriers have increased compensation