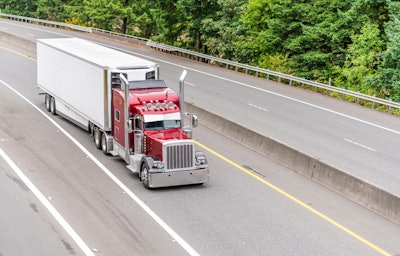 If you have an opinion on the proposed pilot program to allow 18-20-year-olds to drive across state lines, then you need to make it soon. Rather soon.
The deadline for comments is Wednesday, Jan. 12 and you can add your comments to the official record online.
The Federal Motor Carrier Safety Administration is asking FMCSA is asking the White House Office of Management and Budget for "emergency approval" of an information collection request regarding the program. The request was posted last week in the Federal Register.
The details of the apprenticeship program in the ICR were outlined in the infrastructure package approved by Congress last year. It includes one probationary period of at least 120 hours of on-duty time, of which 80 hours must be driving time in a truck. This probationary period must include training in interstate, city, two-lane- rural, and evening driving; safety awareness; speed and space management; lane control; mirror scanning; right and left turns; and logging and complying with hours of service rules.
A second probationary period must include at least 280 hours of on-duty time with at least 160 hours of driving time. This period must include training in backing and maneuvering in close quarters; pre-trip inspections; fueling procedures; weighing loads, weight distribution and sliding tandems; coupling and uncoupling procedures; and trip planning, truck routes, map reading, navigation, and permits.
After completion of the second probationary period, the apprentice may begin operating CMVs in interstate commerce unaccompanied by an experienced driver.
Throughout the program, FMCSA will collect data regarding:
The ability of technologies or training provided to apprentices as part of the pilot to improve safety
An analysis of the safety record of participating apprentices as compared to other CMV drivers
The number of drivers that stopped participating in the program before completion
A comparison of safety records of drivers before, during and after each probationary period
A comparison of each participating driver's average on-duty time, driving time, and time spent away from home terminal before, during and after each probationary period
Search thousands of trucking jobs to find the job you want.
Find Your Next Job Today