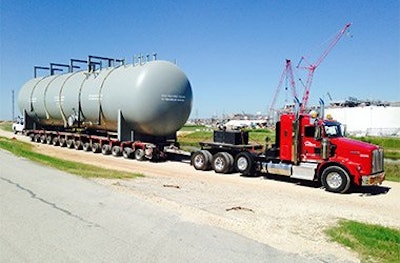 In any discussion of how many truck drivers there are in the U.S. and how many more may be needed in the future, two points are likely to be made:
The industry needs to make itself more attractive to younger people
Because those younger drivers are needed to fill the gaps left as older truckers -- and there are many of them -- are retiring.
Both are delivered as immutable truths, as articles of faith.
However, one Texas flatbed company has determined the best way to keep drivers in its trucks is to make driving opportunities more attractive to older drivers. To do that, Lone Star Transportation created a program that offers drivers over the age of 50 maximum flexibility when it comes to how often they drive, as well as when and where.
Lone Star created its new FLEXTIME option for veteran drivers because it wants to attract and hold onto veteran drivers with the skills, experience, and temperament the company requires for its flatbed, oversized and extreme over-dimensional loads. In its market segment, Lone Star believes there is no substitute for experience.
David Ferebee is the vice president of sales and marketing for the Fort Worth-based member of the Daseke, Inc. group of open deck companies. In this episode of the Truckers News Podcast, he explains why Lone Star created FLEXTIME and what it hopes to accomplish with the innovative employment option.