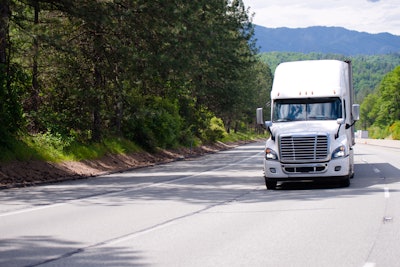 A request from a less-than-truckload carrier appears to have prompted the Federal Motor Carrier Safety Administration to consider a change in the federal apprenticeship program created to attract younger drivers to the trucking industry.
An FMCSA posting in the Federal Register today says the agency seeks comments on a request from Pittsburg-based carrier Pitt Ohio to allow it to accept participants into its apprenticeship program who have a commercial learner's permit instead of a CDL as stipulated in the regulations that created the Safe Driver Apprenticeship Pilot. The carrier says the exemption would improve its chances of attracting participants to the program. If granted, Pitt Ohio estimates that 25 CLP holders would operate under the exemption a year.
In its notice today, FMCSA said it "also seeks comment on whether this exemption should be limited to Pitt Ohio, or whether it should be drafted to apply to any SDAP program participating motor carrier that is currently listed as a certified training provider for purposes of the FMCSRs, or that enters into a partnership with a certified training provider."
CLP holders would still need to meet all the remaining apprentice requirements, as well as the existing regulatory requirements for CLP holders ( e.g. presence of a valid CDL holder in the passenger seat).
At present, 15 carriers have signed up to participate in the program, which aims to have younger drivers prepared for interstate driving.
The apprenticeship program was created as part of the landmark Bipartisan Infrastructure Act.
The comment period is open until March 27. You can comment online here.