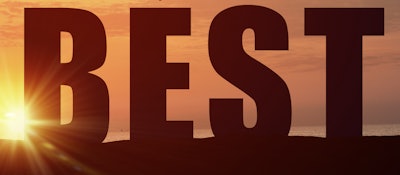 Numerous trucking companies were included in the latest list of America's Best Employers compiled recently by Forbes magazine.
The list of the Best Large Employers and their rank on the list included:
67. Old Dominion Freight Lines
293. United Parcel Service
348. DHL
354. FedEx
392. NFI Industries
447. J.B. Hunt Transport Services
457. XPO
462 Ryder Systems
499. YRC Worldwide
Forbes said the Best Large Companies "ranking is based on a survey of about 45,000 workers at American companies and institutions with 5,000 or more employees. Participants were asked if they would recommend their current employers to friends and family (on a scale of 0 to 10), and to cite any other employer they would also recommend."
The list of Best Midsize Employers and their rank on the list includes::
53. Landstar
107. AAA Cooper Transportation
153. Odyssey Logistics and technology
189. CJ Logistics America
208. CPC Logistics
258. Anderson Trucking Service
395. PITT OHIO
400. CFI Contract Freighters
409. Stevens Transport
429. Lazer Spot
437. TMC Transportation
494. Coyote Logistics
The Midsize list was based on a survey of about 45,000 American workers at companies and institutions with 1,000 to 5,000 U.S.-based employees.