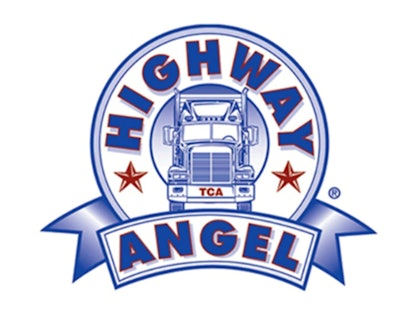 A North Carolina trucker was recently honored for his driving skills and willingness to help a motorist who had a medical emergency while on the road.
The Truckload Carriers Association recently named David Horton, from Kernersville, North Carolina, a Highway Angel for avoiding a head-on collision and rendering aid to an ill driver who lost consciousness.
TCA explains:
On the morning of Jan. 6, Horton was driving through Kershaw, South Carolina on his way to Marshville, North Carolina, when a car from oncoming traffic suddenly veered directly in his path. Horton acted swiftly and swerved to avoid a head-on collision. He immediately pulled over to the shoulder, called 911, and went to aid the driver of the car, which had stopped nearby.

"When I got to his car, he asked, 'what happened?'" Horton said. The driver, an older gentleman suffering a medical emergency, had momentarily lost consciousness while at the wheel. Horton patiently waited with the driver and made sure he was attended to by local emergency personnel once they arrived at the scene.

Horton said he responded instinctively during the situation but was scared "after the fact," adding "I thought how close it was that a life could have been taken."

The family of the driver, whose condition has improved, said the outcome would have been much different had Horton not skillfully swerved to miss the car and called for help. In a heartfelt thank you letter written to Horton's trucking fleet, Best Dedicated, the driver's son-in-law wrote, "I and my wife appreciate the act of valor that (Horton) took."
TCA has presented Horton with a certificate, patches, lapel pin, and truck decals. The company has also received a letter acknowledging him as a Highway Angel.
Since the program's inception in August 1997, nearly 1,300 professional truck drivers have been recognized as Highway Angels for the exemplary kindness, courtesy, and courage they have displayed while on the job.
The program's presenting sponsor is EpicVue, and the supporting sponsor is DriverFacts.