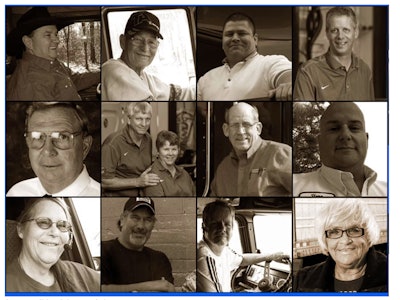 The deadline to nominate a trucker you know -- or yourself -- for a major award draws near.
June 30 is the last day to make nominations for the Travel Centers of America annual Citizen Driver award contest, which seeks to recognize skilled and safe professional drivers who also exhibit good citizenship, is involved in their community, demonstrate leadership traits, and practice good health and wellness habits.
You can make a nomination online.
Ten finalists will each receive 10,000 UltraONE points. Then, up to two grand prize winners will be chosen from that field and receive:
A marker with their name(s) on it at or within a TA, TA Express, or Petro Stopping Center dedicating that TA, TA Express, or Petro Stopping Center to the winners
$2,500 donation to a charity of their choice
Winner's choice of either a $750 travel voucher to attend an award ceremony to be held on Oct. 20, at the National Association of Small Trucking Companies annual conference or economy class airfare for the winner and one guest to attend the award ceremony
$250 for travel expenses to attend the awards ceremony
Hotel accommodations for the winner and a guest in the city where awards ceremony is being held for two (2) nights
RELATED NEWS: Latest Citizen Drivers have combined 80 years on the road
Winners will also be honored at dedication ceremonies for the grand prize winner and up to 30 guests at the TA, TA Express or Petro Stopping Center dedicated in honor of the winner.