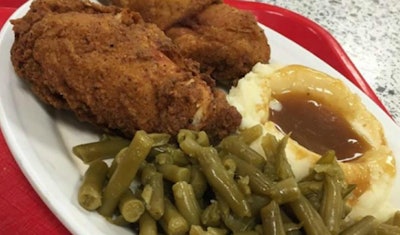 Finding food while on the road is not difficult; the interstates are loaded with rest areas and travel centers offering fare from almost every available fast food chain.
Finding delicious, well-made, homestyle meals, well that's another story.
However, a food-related website recently posted a piece that might make every trucker's quest for a truly fine meal a bit easier.
Lovefood.com just posted a long piece titled "The best truck stop eats in every state", and it appears to live up to its claim.
The list includes a number of obvious trucker favorites including:
Derailed Diner in Alabama
Johnson'sa Corner in Colorado
Boise Stage Stop in Idaho
Greater Chicago 55 Truck Plaza in Illinois
Iowa 80 Truckstop
Dysarts in Maine
76th Street Truck Stop Diner in Michigan
The Big Texan Steak Ranch in Texas
Gee Cee's in Washington
The folks at the Lovefood website explain how they compiled their list: "Our selections are based on genuine user reviews, awards and accolades, and the first-hand experience of our team. They're also regularly checked and updated."
You can check out the entire list of 50 places here.
Use the comments below to add your favorite place to eat while on the road.